Finding work as a creative has become seemingly more and more challenging in recent months. There must be an easier way to get more work as a freelance designer. This is why we started digging.
To our surprise, there is an abundance of information on finding creative work and how to get more clients as a freelancer, however, the other side of the coin shows that most people creating guides either don't actually do creative work or are recommending that you pay for this or that.
As any Useless Wisdom reader will tell you, that is not how we do things around here. So, that brings us back to our root research method, "trial and error."
How to Get More Freelance Clients
This seems like a simple question to answer. Try "Upwork, LinkedIn, Fiverr, Freelancer, Behance, or Task Rabbit." But then we run into two things: reliability and freemium services.
You might be asking yourself, "how reliable are these sites when trying to get more work?" and "will I actually get more clients on these sites before I have to start paying for proposals, connects, or premium?"
But most importantly, you may be asking, "so then if I'm looking for design work what is the most reliable and cost-free way, Brian?"
I'm glad you asked! There is one way, in particular, that will be 100% successful. Word-of-mouth references.
Now, this will have some initial leg work involved but trust me, I've mapped out a plan and it will be worth the effort.
Now, let's create and start building your name in this industry.
Using Instagram to Get More Work as a Freelance Designer
Our foremost step in creating an original client base is to utilize organic outreach by providing value. Now, since we're presumably the ones providing the assistance to the clients and not an agency, let's stand behind our work.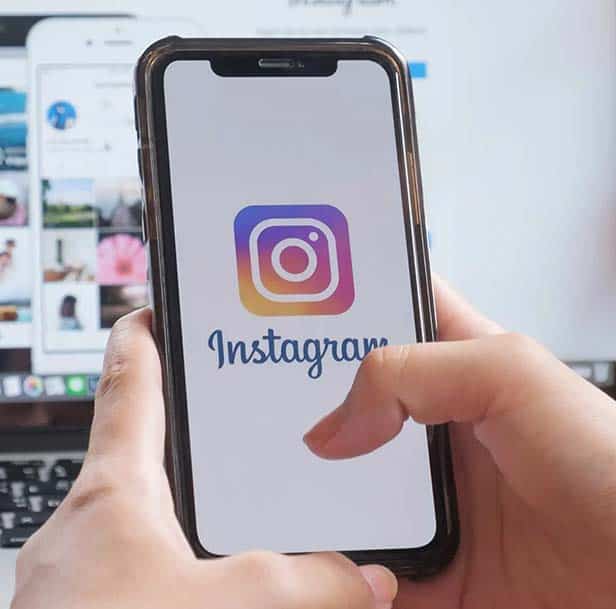 So, we'll start by optimizing our Instagram profile. We want to look good to potential clients when they land on our page!
Let's begin with our bio, which is by far one of the most important things to get right on our profile. First impressions matter! You have 150 characters, so make them count. Use this area as a quick summary of who you are and what you do. Remember you're creative, use your imagination, and show that big brain off.
It's also important to add your portfolio link to demonstrate your talent with some of your best past projects. People that may be interested in working with you are going to want to see that you know what you're doing. Heck, they might just want to get to know you and ensure your authenticity. You're the real deal
You are that guy.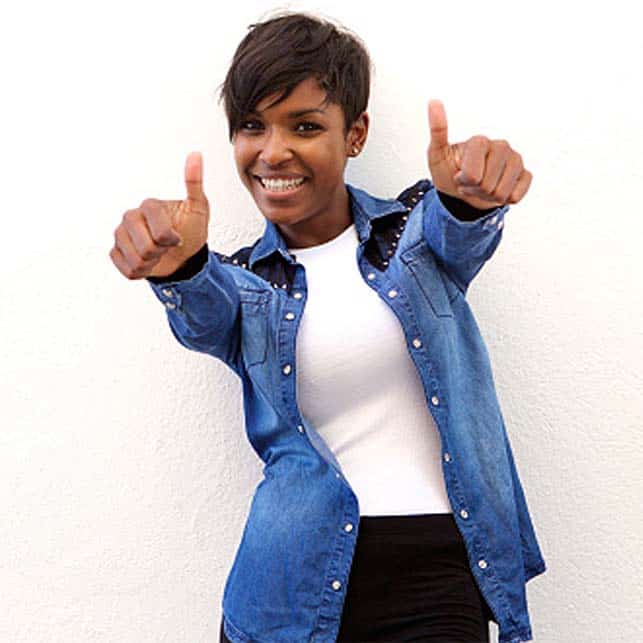 If your Instagram profile is set to a business or creator, you can also add action buttons instead of a generic profile link. This will allow potential clients to see your contact information and a button pointed to your website. This approach leaves your profile looking much cleaner and potentially leads to get more design work.
Don't have a portfolio website yet? Here are some things to get you started.
---
Google Sites allow you to create an entirely free website and even host that site for you. The only thing you need is a Google account to sign in with and you can get started right away. Pick from a collection of templates or just start from scratch. Google will give you a site domain, however, if you want a standard domain you will have to pay for it. 
---
Carrd.co is also a web-based site builder that is free for up to 3 individual websites. Differently from Google Sites, Carrd treats each domain as a single-page site with hidden sections. This means it's not the best option for dynamic or large website builds. However, Carrd is the most beginner-friendly option available. Most people use Carrd to create a single-page contact site or Linktree'esk URL.
---
I'll link a few nicely made design portfolios so you have an idea to follow. Obviously, you're you, so be authentic.
If you don't think you have any projects to add, remember that projects can be as simple as assignments you've completed in school, things you've tinkered with, or even personal projects!
What Should I be Posting on my Instagram to Get More Clients?
This will be the most controversial answer you'll have ever heard. Whatever you want. Yes, that's right. The most important thing is to be authentic to yourself, especially as a designer. You'll be recognized for your style and ideas.
Imagine a businessman going to a meeting. We immediately conjure an image of a 3-piece suit and dress shoes with fancy socks. Guess how everyone else at the meeting dressed. Exactly the same! Nobody stands out from the crowd! Bringing it back, if your Instagram doesn't stand out from everyone else's why would anyone pay it any mind? People like originality.
Now you would be surprised to know, 41% of the US population listens to podcasts on a monthly basis. 41 percent! That means about 134,890,000 people in the US listen to podcasts. If you want to get more eyes on yourself and your design work, podcasting is a great place to start. With such a low barrier to entry, it's entirely worth looking into.
I mention podcasting in particular because it benefits us in multiple ways. Not only is it essentially free to start, helps start building our audience, and presumably get our name in the right ears, but will actually give us extra content to post on our Instagram. This means reels, posts, and the whole 9 yards.
If podcasting is something you want to also give a try, here are 5 Podcast Recording Tips that will definitely make your workflow easier.
So, now that we have your profile looking clean and fresh, we can start the first steps to getting our name out there.
"How do we do that?", you ask?
How to Get More Work as a Freelance Designer
Although it's a tedious process, we need to start looking through Instagram, searching hashtags related to businesses in our niche, and providing them value. "Why?" Because if we do a phenomenal job for a few businesses this way, word-of-mouth marketing is the fastest close.
The following is an example for a website designer, but you can morph and apply these steps to any creative industry. Take the core of this, apply it to yourself, and begin making a name for yourself!
Start by searching through hashtags in the niche that you would like to get more clients in. The niche will be whatever industry you think you could easily relate to or resonate with. This will make things much easier in the long run.
Check each account and see if it's a company.
Ex. ( #dog #dogtraining #k9 #gsd )
2. Give Their Site a Once Over
If the account is a company with a website, click the URL in their profile and give the website a once-over.
If the website is excellent and professional, move on to the next.
If the website is bad, BAM! Now, hook them. You've got this.
3. Contacting the Business
Navigate back to the profile so you can send them a 'DM'.
*NOTE* – Value First, Sale Later. We are messaging to bring them value! Message them and be straightforward, simple, and genuine.
There is an extremely small chance that a company will buy from you on first contact. So small, in fact, that it will actually do more harm than good if you try. In our first message, we will introduce ourselves, provide value without being condescending, and show our knowledge.
First Time Contact Templates
Doing this a couple of hours a day and you will start getting responses. Every business will be different with responses but I'm sure you'll be able to handle it from there. Answering questions, soothing reservations, and providing them a fair offer. At that point, it is all about clear, concise communication, but be genuine and don't force anything.
Don't discount your services too much, you should still get paid what you are worth. Since you are looking to get more clients and get more work as a freelance designer, I suggest still giving the first few businesses a good price. Remember that the whole goal here is to get these businesses to refer their friends or acquaintances to you and start the word-of-mouth pipeline.
I understand that a couple of hours a day does sound like a lot but keep in mind the end goal. We always have to sacrifice for what we want. I've always been told, "If you don't sacrifice for what you want, what you want will be sacrificed." That has always stuck true no matter what I was dealing with.
Read 4 Best Tips for Time Management and download the time blocking PDF. Trust me, it helps tremendously.
4. Find Gold in Follow-ups
The gold is in the follow-ups, be persistent. Reach back out to those you've already DM'd a week or so later. If it shows they've read your message, perfect.
"Hey, I just wanted to check in and see how everything going… how's business been… etc." Just be a person, not a bot, and be genuine.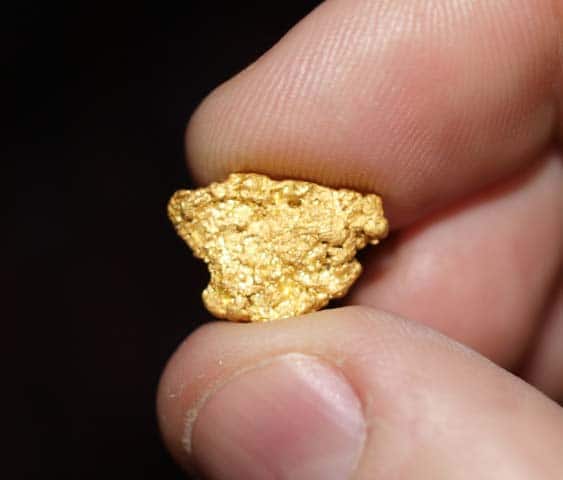 Don't get upset if a place hasn't messaged you back. That's their loss, not yours. You're just out to help businesses that need it. Move on and keep finding new places. There are too many businesses on Instagram to count so don't lose faith.
You're all set. Start by setting a goal. 'How many clients WILL you get more work from?'
Use this method to complete let's say 10 contracts. Make sure each business you get work from has your contact information. When someone says, "That's awesome, who did that?" or when they are feeling especially pleased with your work, they'll find a chance to recommend you.
It may also be worth asking them if they would be willing to provide you with a testimonial that you can share on your site or in a pitch. A happy client means a new friend, which means they will refer you to people. Keep your clients happy and you will be happy.
No matter how you look at it, finding creative work or design jobs is a strenuous process. Even though the information is abundant, that doesn't mean it's correct or easy. So, hopefully this simplified things and showed you a much easier or even faster way to start building your name in the design space. You don't just build a brand overnight; this usually takes years and years of continuous marketing efforts. However, I believe once you get a few clients using this method your name will spread fast, especially if you do a kick-ass job. Which I know you will. Best