Producing the perfect podcast is hard, time-consuming, and sometimes aggravating. So here are our 5 podcast recording tips to improve your podcast workflow.
If you find yourself struggling to release on time or not receiving the viewership you deserve, we're sure one of these podcast tips is for you.
Whether you're podcasting as a side hustle or just for fun don't worry, these tips will help beginners and seasoned pros improve your podcast in 2022.
Remember: Content is king but it does help to have a few other hacks to assist with automation, best practices, grabbing attention to help promote and build your network.
Using Automation to Improve Your Podcast & Save Time
As creators we welcome every form of automation to make our lives easier, giving us more time to focus on what really matters: CONTENT. 
Below we are listing a few automation programs that will free up time and remove those tedious tasks to take advantage of every part of exposure for our podcasts. 
S.N.A.P (Social Networks Auto Poster)
S.N.A.P enables you to automatically post new episodes, when you release them, to multiple social media accounts on platforms such as Facebook, Instagram, LinkedIn, Pinterest, and Twitter to name a few. With S.N.A.P's platform support, this is just the tip of the iceberg.
S.N.A.P isn't the most user friendly or feature packed out of these automation programs, but it definitely gets the job done. To use S.N.A.P you must have a WordPress site you use to post new episodes of your podcast. Seeing as though it is a WordPress plugin, it only makes sense. 
So when you release a new episode and make a post for it on your WordPress blog, S.N.A.P will be notified and automatically repost that article or episode on your connected platforms in the way you have it setup to.
Zapier is a freemium, user friendly automation platform that is jam packed with features you can use for more than just your podcast. We have only started using it recently and can already see the time we've have saved from setting up this program. 
All that's required is making an account with Zapier and setting up your profile. Then you're given a certain amount of free automation sequences. *(We still haven't ran out yet)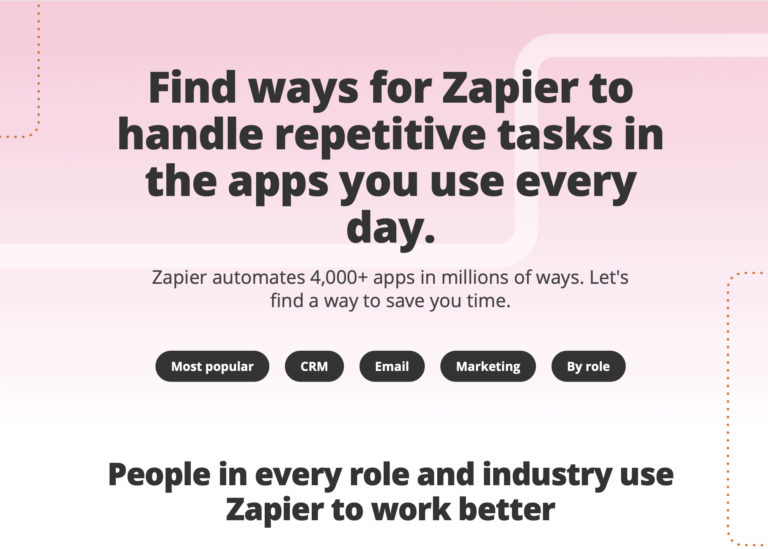 The great thing about Zapier is that there are so many videos, tutorials and examples on setting everything up the way you want. 
A few things we've automated using Zapier are: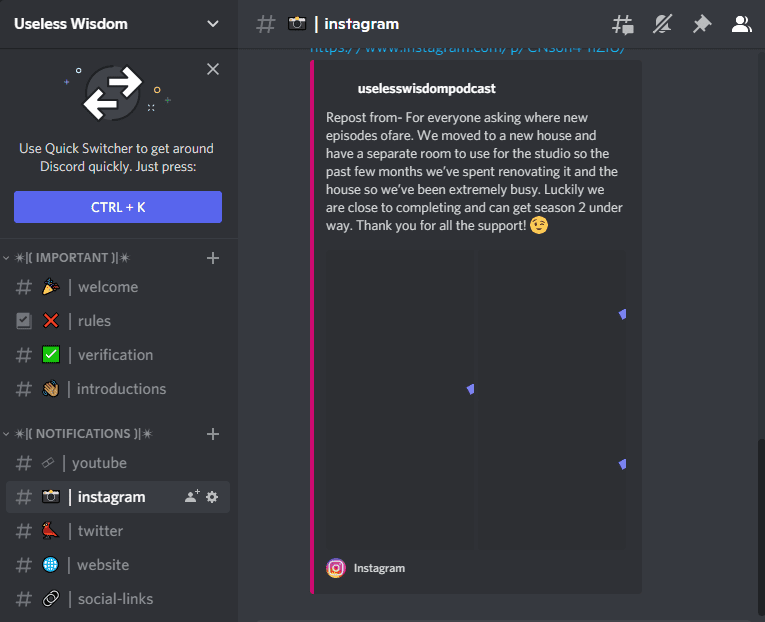 So you can see there are so many things you can do with Zapier. We've just listed some of the most simple 2-4 step automations. This is definitely an app worth checking out and we'll do an in-depth review in the near future.
If you take anything away from these podcast recording tips, make it this. Zapier is the biggest gem we've only recently discovered. The easiest way to improve your podcast is to properly set up automation and use focus on better uses of that time. Like content.
Podcast Tips for Beginners - Episode Titles for Social Media
The absolute most important thing when it comes to releasing podcasts is shockingly not the content; it's the title. If no-one clicks on your podcast episodes, they won't know whether your content is good.
Knowing that streaming platforms only show the name of your podcast and episode title, means you must have an extremely enticing title. This stays true across the board. 
However, we understand how much work goes into creating new episodes consistently. For this, we may have the perfect thing to save a little headache for future episodes. 
Use Headline Generators to Create the Perfect Title
If you are having trouble coming up with an enticing title for a new episode, using a headline or title generator might be exactly what you're looking for. As long as you have a few important keywords and details, here are a few options we like to use. 
Portent Title Maker is our most recommended one on this list. The titles it outputs don't seem to be as generic as some of the others on this list. However, it only spits out 1 title at a time while the others give a long list of ideas.
Seopressor Blog Title Generator
Seopressor Blog Title Generator is a great way to get a more traditional blog style headline. For instance, we inputted the keyword 'podcast' and we received these ideas. 
Ten Common Myths About Podcasting
All You Need To Know About Podcasting
Tweakyourbiz Title Generator
Tweakyourbiz Title Generator gives you the largest variety of different titles to pick from. Entering the same term "podcast" as a noun we received back hundreds of different titles. Such as:
Believing These 8 Myths About Podcasts Keep You From Growing
Want An Easy Fix For Your Podcast? Read This!
If you've used a title generator at some point you probably know there's a strong possibility you will have to tweak some aspects of the results you receive such as grammar or syntax. Yet, it still gives you quite a few good ideas on wording and just general ideas.
We like to be thorough and take a second step before finalizing our titles. Using AMInstitues 'EMV Headline Analyzer', we check the strength of our titles and headlines. This site gives us information on how the title reads and the emotional value of the wording. 
AMInstitute EMV Headline Analyzer
It's important to recognize how much emotional value really comes into play with titles and headlines. For instance, the title, "You are running out of energy. Why?", has a much higher emotional value than "Don't Forget to Exercise". Or a better but more radical example "I frantically shit myself because never again will we have zero viewers" is better than "You won't believe how I promoted the podcast"
When starting your podcast as a beginner it's hard to think about the bigger picture of everything, being focused on all the smaller minuet and tedious tasks we have to get done. 
Hopefully, what we've talked about will help you automate some of those things away and get you onto the bigger picture. Now most of our time goes to brainstorming and less into just titles.
Now get out of here and go make the best content and the best podcast your capable of. Top 100 doesn't seem that far off!