Managing your time isn't always a top priority, one of the biggest college tips I can recommend for you is time management as a college student. You can become more of an efficient student by following a few simple time management tips and relieve much of the weight off your shoulders so that you can actually enjoy the time you have in college and on campus.
How to Get Things Done as a College Student
If you're anything like me managing your time isn't always your top priority. It's hard to think when you have 15,000 things that need to get done. Leading to being stressed 24/7 resulting in nothing getting done or just submitting shotty work. Lucky for you we have come up with 5 of the best time management tips for college students.
College Tips #1 - Prioritizing Your Work
This can feel like a daunting task but is honestly one of the most important college tips I can provide. What you need to realize is that if you don't prioritize your work, your Professors and TAs won't either. They assign a project and due date, that's it. It's on you and only you to get the project done on time. Not only will prioritizing your work help you get your stuff done before the due date but it will also give you a timeline on what to do and when.
I created a daily tasks sheet to help improve my scheduling through the day and it has become an absolute life saver. This gives me not only the ability to track what I'm doing throughout the day but breaks it down in 30 minute segments so I know how much time I am wasting on activities I shouldn't. I'll include a link here to a downloadable PDF to hopefully help at least a handful of you.
This scheduling style is referred to as the Pomodoro Technique. Not only is this beneficial for school work (assignments, quizzes, tests) but it can be used for whatever you need to get done. I personally use mine for projects I've picked up from clients or personal work. Trust me it works very well
College Tips #2 - Create a Space That is Conducive to Focus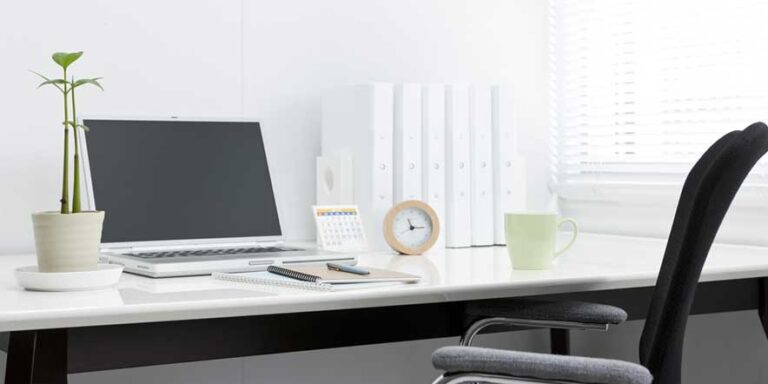 This is a no brainer but an absolute must in getting anything done. If you find yourself constantly distracted by the college atmosphere, maybe it's best to work from home or create your own small space within your room to get things done.
As college students we are confronted with distractions all day long: friends, other students in the hall, roommates…etc. Identifying these distractions and creating a work area free from them is key to being productive during college.
I've dedicated a room in my house for my office. I close the door and lock myself in (occasional potty break of course) this way I stay focused on just the work in front of me.
College Tips #3 - Hold Yourself Accountable for Your Own Success
Too many college students wait for that light bulb moment of inspiration to learn how to manage their time in college. Instead, you need to set goals and put them into action.
If you don't accomplish these goals you need to accept you are the only one to blame.
There are three key aspects to holding yourself accountable: goal setting, measuring your progress, and taking action.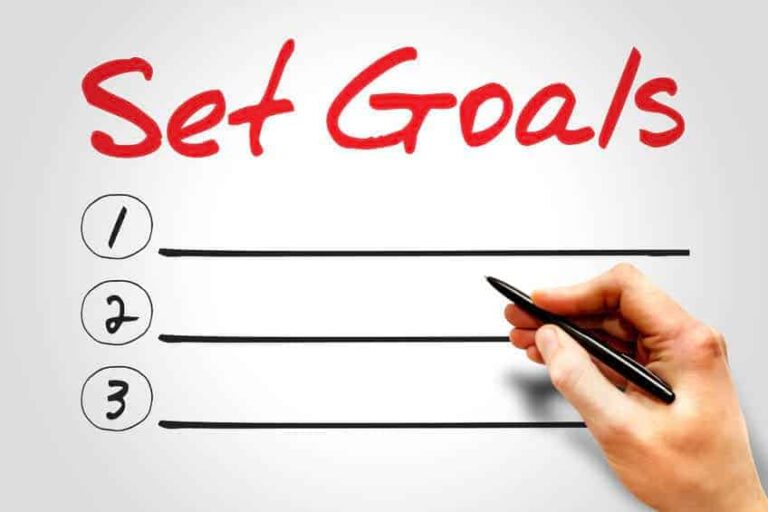 The first step is writing down short-term goals with long-term goals in mind. These will be the stepping stones proving you are headed in the right direction.
As a college student you should have at least one major goal for college that focuses on your career.
If you are a college student planning to use your college degree as the foundation of a career, then you should pick out writing or communications courses that will help you reach that goal.
Measure your success by taking small steps to reach your college goals. These should be short-term goals that are assigned to a certain date and tied directly back to your overall college goal.
Action will prove your accountability by transforming the knowledge you've acquired into usable college credits or tangible accomplishments such as landing an interview for an internship at the law firm of your dreams.
College Tips #4 - Find a Good Routine That Works for You
All college students are different. And college is a time when you're expected to not only have your own life, but also develop yourself as an independent individual. It's no wonder then that college can get more than a little overwhelming.
Trying to figure out how to balance everything can be difficult and frequently results in college students feeling stressed and anxious. This could be cause to any number of things, however having a good routine and sticking true to it truly helps.
It might seem like college means traveling in different circles than you previously did, as college is a place where people from all walks of life come together to learn and have fun. That's part of what makes college so great. However, when you're trying to tackle everything yourself it can be difficult to balance your college work with your social life.
It's okay to say no sometimes. Even to your friends or family. This is a crossroads point where you develop a backbone for yourself. You aren't saying no to be rude, but in order to actually function you need enough sleep every night.
Go by the college syllabus for assignments rather than by a strict due date. Trust me, it's going to be there every time, then you won't need to worry about it. Also, if you do something as soon as possible then that gives you more time to go back and refine your work, which means a better grade.
Your college career is going to be full of new experiences whether you like them or not so try and embrace the full college experience but stay true to yourself.
In a word, college students are often balancing a number of different tasks, from classes to work and extracurricular commitments. It's important for college students to prioritize their time in order to be successful at all these activities. Creating a space where you can focus on just one thing is key-whether it's productivity or studying.
Developing the habit of completing homework before doing anything else will also help you get organized better. Holding themselves accountable by setting goals with deadlines and following through will motivate them to complete assignments when necessary. These tips should give you some direction as you tackle your next semester!
Ready for more college tips? View our article College Tips: What Not to Forget When Starting College here.