After hearing about JUNIOR ANTHONY from several people for weeks, we manifested the golden opportunity to check him out and a few of his students.
Starting an online business is no easy feat, but the vast majority of entrepreneurs will agree that it's worth the effort. But why go through months of grinding if you can get the same results in a matter of weeks?
That's the value proposition that Junior Anthony has built his businesses around. He's achieved outstanding results for all his students, gaining him recognition in the business coaching space.
Over the past few years, Junior has built a following of a few hundred financially free entrepreneurs, scaled new online businesses to well over $1,000,000 using sales funnels, and founded a digital company called LiveSotori, that helps entrepreneurs quickly kill their 9-5 lifestyle.
"From the get-go, we work on how students control their own story. They can rewrite their narrative which ties into the ability to control the brain and the habits that control life. Our philosophy is grounded in honest hard work, serving others, and adding value, which are the best ways to build a successful online business with integrity." – Junior
Join Me In Spotlighting A Few Of His Students
Orit, a heavy methadone addict for over 40 years, was able to clean up her act shortly after meeting Junior Anthony.
"Either you run the day, or the day runs you." – Jim Rohn
Through him and her new found family in his program, she had the support needed to take action and control the decisions she had lost sight of long ago.
Additionally, she credits Junior for her success in kicking cigarettes to the curb after 40 years "like it was nothing!" Junior's mindset hacking teachings have benefitted her in more ways than one.
Before Junior Anthony's mentorship, Orit had wasted years and thousands on 'make money online' courses she was convinced were good and would work.
However, she just seems grateful and relieved to have found someone "who just knows what the fuck they are doing!"
She told us,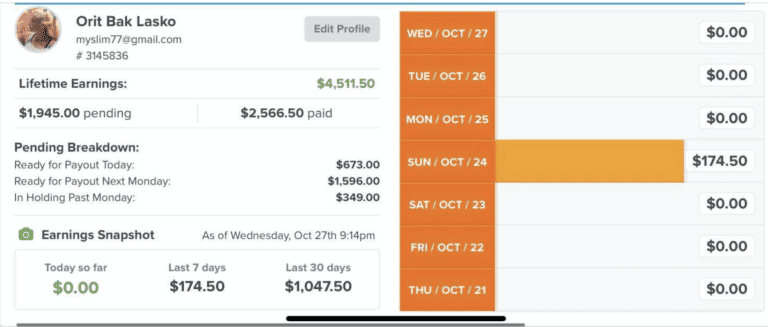 Trang
is a Vietnamese immigrant who came to the US when she was 12 years old with very little English knowledge. She grew up seeing her parents struggle to make ends meet working 10+ hours every day at a nail salon.
Witnessing this, she promised herself that she will take away as much financial burden as she possibly could from her parents.
Out of the gate, she started work as an entrepreneur in direct sales and marketing from the day she finished high school to support herself financially and pay her own college tuition.
The pursuit for financial freedom and the dream of retiring her parents has always pushed her to give it all she had in any business venture she committed to from the day she realized she was not cut out for the 9-5 life. 
She sold 'Cutco' kitchen knives and trained thousands of new sale representatives the 4 years she was in college. After college, she started selling Vivint alarm systems, operating and running a company doing trade shows and events for 6 years, reachinga revenue of $2 million a year.
Then suddenly, life tested her ability to adapt once again when the pandemic wiped out her entire business.
The height of the pandemic was also her low point. Driving for Doordash, she decided to re-invent herself by delving into the world of affiliate marketing with the hope to make some extra income from home. 
However, after months without results, thousands invested to online courses and less than a shred of hope left, she found her breakthrough with the help of her mentor, Junior Anthony!
Within her first 2 days and his direct guidance, she made $571 in less than an hour! Then in her first month applying the skills he taught she was able to generate $10k without having to spend a dime on ads or traffic. 
Fast forward a little over 1yr later working with Junior, she has made over $100k with 95% being net profit and living the laptop lifestyle that she could only have dreamed of a year ago!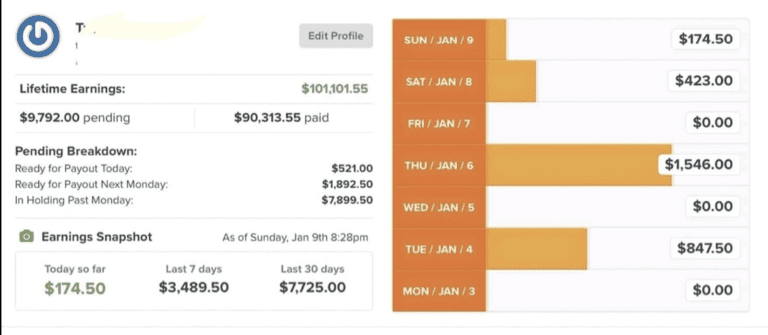 When Jason first discovered affiliate marketing, like most of us he got involved with program that was filled with prerecorded videos. Not to confuse, he said there was plenty of information present. However, it was a lot of the what and where but not the how. Along with up-sale after up-sale. 
After months studying the material, including what came from the up-sales, and spending thousands he still felt completely lost. Without even earning a cent back towards his investment.
He was then introduced to a mentor who truly cared about him and his success. He not only got a mentor but was able to surround himself with a community of other likeminded affiliate marketers who are crushing it. They are always there for guidance and support of one another.
Within three day's time, he had everything set up, was ready and able to start making money. A few short weeks later, he had made his very first commission online, $723! This was all possible with zero digital background!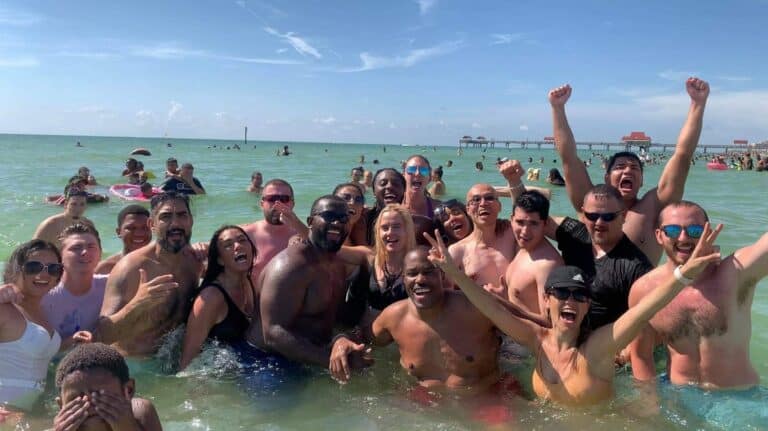 Claim Your Free Live Mindset Class with Junior Anthony