Starting an online-based business is no simple task. Yet the community that surrounds the space would surely have you believe by throwing them a few thousand bucks even you can start making money online.
This is obviously unfortunate for those who fall victim to this form of hyper-persuasive wordplay, because, as any entrepreneur with morals would admit, creating a successful business requires more than watching this video or buying that course.
With that in mind, when we heard of the controversy around LiveSotori, as anyone would be, we were intrigued. Then interestingly enough, we actually knew a few people currently being mentored by Junior Anthony (owner of LiveSotori).
So after talking with these people for several weeks, we manifested this golden opportunity to speak with Junior and a few of his students.
To answer this question we first need to know, "Who is Junior Anthony?" Junior Anthony has fabricated a following of a couple hundred financially free visionaries, scaled new online sales funnels to well over $1 million, and established his internet personality 'Junior Anthony' through his digital company 'LiveSotori', which fast-tracks entrepreneurs into discarding their 9-5 fates.
When we mentioned the struggles and time invested in building a company from scratch he told us, "But why go through months of grinding if you can get the same results in a matter of weeks?"
That's the foundation that LiveSotori is built around. Junior Anthony has accomplished remarkable results for his students, which has continued earning him recognition in the business coaching realm.
Jason Making $20k in LiveSotori
After speaking with Junior Anthony, we moved on to interview a few mentees in LiveSotori. These are their stories.
How Do Junior's Students Feel About LiveSotori?
Omar, the Farmer Turned Marketing Master
Omar, the first student we spoke with, told us the terrible story of the impact of the pandemic on his life. As with many of us, the pandemic left Omar in ruin and panic to provide for his family. Starting as a Jamaican farmer, Omar flipped the script and took control of his life. Proving the cards you're dealt only matter if they're the only hand you play.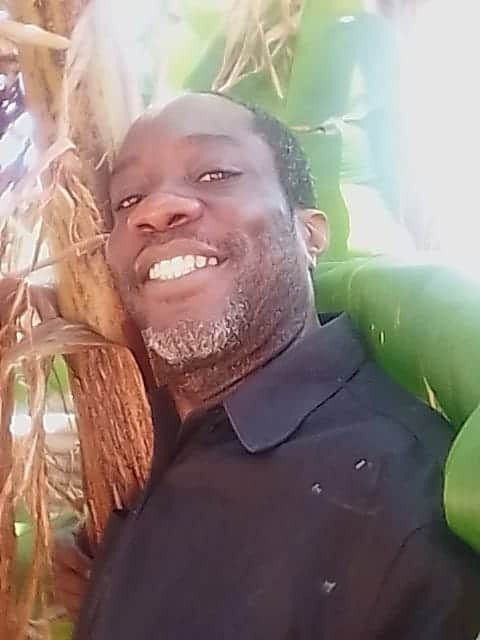 He told us, "Before any of the success I've had, my background was in the Jamaican farming industry. However, the pandemic wiped it all out.
My entire life swirled down the drain, and for months my savings continued dwindling down. It took all I had to pay the bills and provide food for my family. The look on their faces was absolutely devastating to me when we were having to cut back on our spending. I couldn't accept the thought of my kids no longer having a roof over their head, toys to play with, or having good memories with Dad when they get older.
With these thoughts eating away in the back of my mind I knew it was time for a change. I'm the only breadwinner in my family, and because of this I knew this change wasn't going to happen, it WILL happen.
So I started looking around online for something, just anything to turn my life around. Starting something fresh and new can be scary, but me, well I was at the end of my rope. There wasn't any prejudice or reservations, I will do whatever it takes to get back on track and afford my family the life I know they deserve.
Knowing absolutely nothing about online business or affiliate marketing, I still dove in with the confidence that this WILL work out. Not because I knew it would, but because this is my only option. It has to.
Over the next few months, involving myself with several different programs and courses, understanding the digital marketing space with no experience seemed close to impossible with just videos.
All I received in these courses were just hours of videos, daily emails, and weekly calls attempting to persuade me into buying more. Even after further research and debt, I was STILL no closer to supporting my family. My stomach was in knots, my heart was pumping out of my chest. I felt lost, overwhelmed, and stupid. I mean I'm not very tech-savvy but is this really the best I can do?
I knew I couldn't give up, my kids need me now more than ever. I wouldn't quit searching for a solution.
Throughout researching, I happened upon a post on a forum from a woman talking about an incredible opportunity that has changed her entire life. She mentioned that she had recently quit her job to focus solely on digital marketing. As intrigued as the next person, I was curious to know more.
Although I was skeptical because of the last program, I decided to reach out on a whim and learn more. I owe it to myself to thoroughly explore all of my options. Lucky for me though, contacting this woman would be one of the best decisions I could've made.
Speaking with her, I immediately knew this is what I'd been looking for. She had told me about LiveSotori and her teacher/mentor, Junior Anthony. I was also able to not only join in a Zoom call and speak with others that were in the program but directly talk to Junior Anthony as well.
I had researched at least 40 programs, courses, and teachers but couldn't find a single one that was actually built like a classroom. Ask the mentor questions then speak and interact with the entire class.
Shortly after the call, I quickly reserved my seat in class. The rest is history. My debt from the other courses is erased, I set my own terms not anyone else, I do what I want to not what I'm required to, and now my family comes first not my paycheck.
The pandemic was a wake-up call. Before, I'd never put any more thought into doing more other than leaving for work when it's dark and coming home when it's dark.
I am so grateful that I've found this. I won't be going anywhere, anytime soon."
Trang the Vietnamese Knife Slinger
Trang is a Vietnamese immigrant who came to the US when she was 12 years old with very little English knowledge. She grew up seeing her parents struggle to make ends meet working 10+ hours a day at a nail salon.
Witnessing this, she promised herself that she will take away as much financial burden as she possibly could from her parents.
Out of the gate, she started work as an entrepreneur in direct sales and marketing. This was from the day she finished high school so she could support herself financially and pay her own college tuition.
The pursuit of financial freedom and the dream of retiring her parents has always been her motivator. She had always given 100 percent to any business venture she committed to from the day it dawned on her, "I know I'm not cut out for a 9 to 5."
Trang sold 'Cutco' kitchen knives and trained thousands of new sales reps in the 4 years she attended college. After college, she began selling Vivint alarm systems, operating a company doing trade shows and events for 6 years. Revenue from this venture reached a whopping $2 million in a year.
When unexpectedly, life tested her ability to adapt once again and the pandemic wiped out her entire business.
It may have been the height of the pandemic, but was also her lowest point. Trang started driving for Doordash with hopes of waiting it out. With no end in sight and her savings rapidly diminishing, she knew it was time for a change. Around this time, while researching every option she could think of, she began hearing of affiliate marketing as a way to make some extra income from home.
Now was the time to reinvent herself and become the person she once was. Trang would soon discover, that finding an affiliate marketing course is easy but finding one that can actually make you money… that's just a different story.  
Being at this for months, Trang has yet to see any results. With thousands invested into a few different courses and programs, she had less than a shred of hope left. She is still exactly where she started, but this is where her story shifted.
Persistent and determined, she decided to give it one more shot. 
While scrolling through her newsfeed she stumbled upon Junior Anthony and his program LiveSotori. This was the last hail mary Trang had left so she went all in.
After 2 days things were looking up for Ms. Trang. Riding on Junior's every word and entirely dedicated to his teachings, she could already tell that he was different. Before her second day of class even ended, she made her first-ever commission from affiliate marketing. $571! Her excitement didn't end there. She finished out her first month generating almost $10,000!
Now fast forward to a little over 1yr later, Trang has made well over $100k dollars living the life she could only have dreamed of a year ago.
Phil's Journey Didn't Start in Debt
We were able to sit down with Phil, a 50-year entrepreneur, but it didn't take long to see his journey was an expensive one.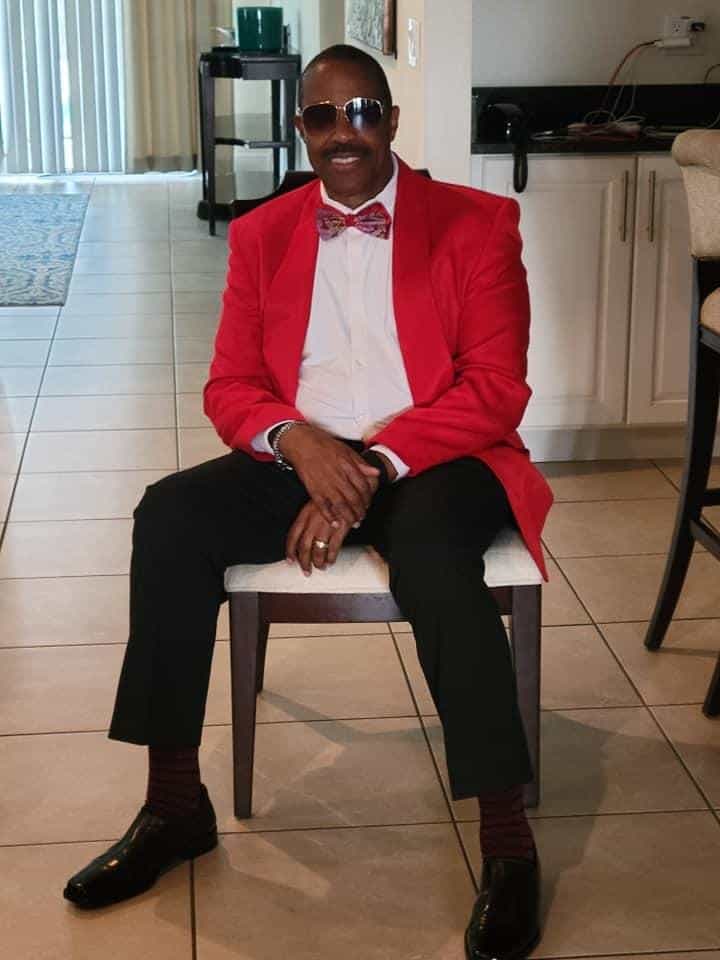 He told us, "Starting out, all I wanted was to take my insight and achievement in real estate to the next level and build a course, but one way or another got introduced to affiliate marketing.
As with so many I've spoken with, I went down a rabbit hole. I wasted around $65,000 and a considerable amount of time and effort on various different programs, courses, and upsells. Yet, still hadn't made a dime. I might have the highest score on wasted money actually.
I was introduced to LiveSotori on a Friday and joined the same night. Why? That's because I immediately knew after meeting Junior that he was different. That's not even to mention the market. People who aren't landing $1k days were immense.
The first two days, Saturday and Sunday, I took a 2-day workshop. It was great to speak with Junior and learn the marketing tricks of the trade. He also showed me how to build my payment gateway and portal. After Sunday's class concluded, I found out that Junior also had a mentorship so we could continue learning from him.
Of course, I jumped at the opportunity. Around-the-clock study hall with other students and a few live classes a week from Junior. Couldn't say no to that.
Shortly after joining my goal had completely shifted. My mission was to impact the lives of people who have the drive but needed a way to win, simple as that. If money is the byproduct then so be it. 
Within my first week, I had two sales. All I did was show up, pay attention, and execute. Now was it the process or my belief in the process? I had both. That was the key to my success and from what I've seen, are key to anyone's success in this community.
After my first 2 1/2 months, I was loving it. I'd earned almost $15,000. Most of all, I've gained the knowledge to take control of my destiny and the capacity to help people do the same which people overlook."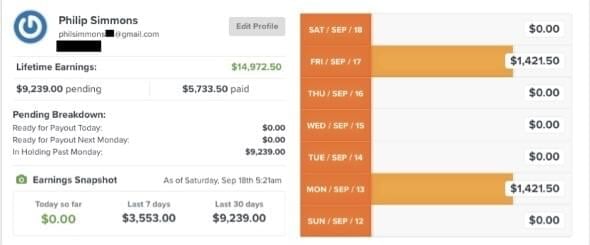 Jason's Struggle with Affiliate Marketing Guru's
When Jason first discovered affiliate marketing he seemed to have something in common with almost everyone else we've talked with. He first was involved in a program stocked with prerecorded videos.
He mentioned to us, "Don't get me wrong, there was plenty of information within. However, it had plenty of the WHAT and WHERE, it just seemed to be neglecting the HOW. Not to mention up-sale after up-sale, asking me to spend more money."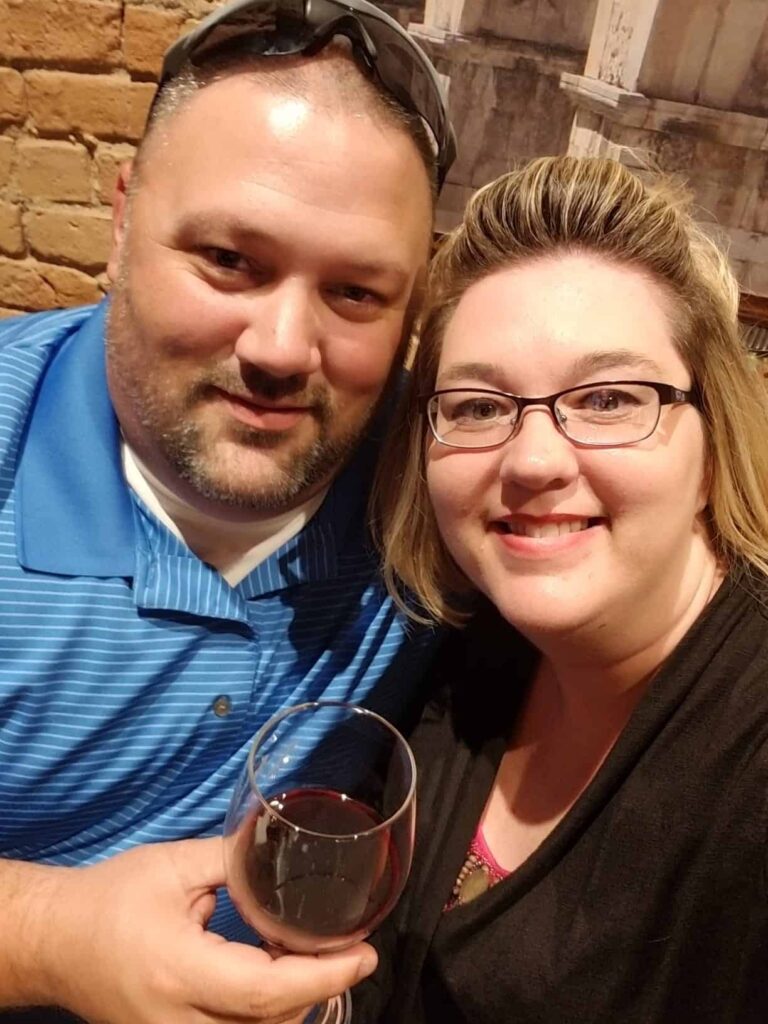 After months of studying the material he received, including what came from the up-sales, he still felt completely lost and spinning in circles. Down a few thousand, he still hadn't earned a cent.
He was then introduced to a mentor who seemed to actually talk with and teach his students, unlike the experience from his previous involvements. Someone who actually cared about their students getting results.
Stumbling upon Live Sotori, Jason was able to surround himself with a community of other affiliate marketers who are crushing it. Within three days, he had everything set up and ready. Unlike others on this list, it took Jason a few weeks until his first online commission, $723!
"I couldn't believe it! When I made my first commission I didn't think I was very good yet. I came into it not being very tech-savvy."
Junior Anthony's students seem ecstatic about his mentorship program, LiveSotori. Looking at their results it's not hard to figure out why.
Everyone we've interviewed in this article not only continues to make money in LiveSotori and learn from Junior but, most of all, are genuinely caring people who pride themselves on making a real impact in the world and in other people's lives.
While interviewing for this article we couldn't help but recall the infamous saying, "If it was easy, everyone would do it." So we've decided to put LiveSotori to the test and see what all the fuss is about. 
We have a separate article on our experience, Junior Anthony's Insane LiveSotori Family
Currently, we are still working on our full LiveSotori review. We hope, however, to have compiled enough information for you to grasp what's inside the LiveSotori affiliate program and what it has to offer.
Want to Know More about LiveSotori?
Junior has been gracious enough to allow us here at Useless Wisdom to extend a free invitation to his Monday class. So you can experience Junior's mindset mentoring class live on Zoom!
Claim Your Free Live Mindset Class
with Junior Anthony!